We take a customized approach when dealing with TMJ syndrome.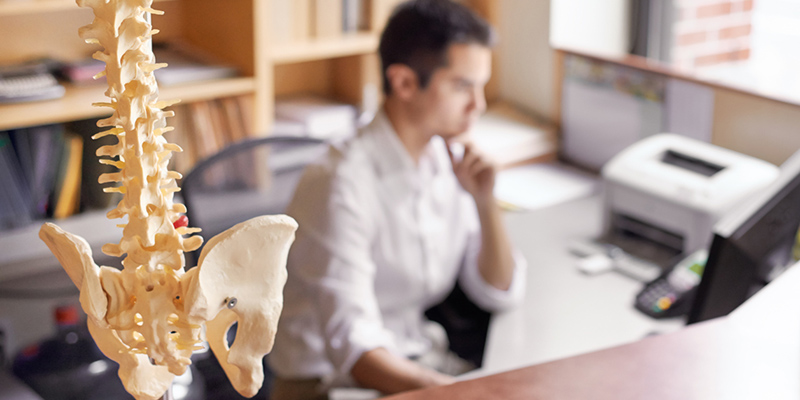 It might surprise you to learn that TMJ syndrome is very common, affecting roughly one in eight people. TMJ is the shortened moniker for temporomandibular joint, which is the connecting point between your skill and jaw. The syndrome occurs when this area becomes swollen and painful. If you have TMJ syndrome, you could be experiencing difficulty when chewing or talking, frequent headaches, jaw pain, and neck pain. In severe cases, you can also experience dizziness.
One of the keys to reducing the painful symptoms of TMJ syndrome is reducing the pressure on the various nerves. Here at Mapleview Chiropractic Centre, we have seen patients in the Innisfil, Ontario area and provided relieve by alleviating tension and resolving misalignments in the neck and upper back.
In addition to taking a customized approach to lessen or eliminate your pain, we also educate you on the things you can and shouldn't do that can exacerbate your problem. For example, chewing gum and biting your nails are not recommended and if you grind your teeth, you should consider obtaining a bite guard and using it at night. Since the symptoms of TMJ syndrome can also be caused by problems elsewhere in the body, we will take a full-body assessment approach to be sure you aren't experiencing referring pain in your jaw that is not TMJ related.
If you have any questions about any of our services or would like to make an appointment to discuss TMJ syndrome, don't hesitate to contact us. We look forward to help you with pain management for jaw pain, back pain, foot pain, or any other conditions you have that are lessening your quality of life.
---
At Mapleview Chiropractic Centre, we provide relief from TMJ syndrome to residents of Barrie, Innisfil, Angus, Midhurst, Oro-Medonte, Thornton, Orillia, Bradford, Cookstown, and Alliston, Ontario.