We can discuss your concerns and create a personalized treatment plan as your local chiropractor serving residents of Barrie.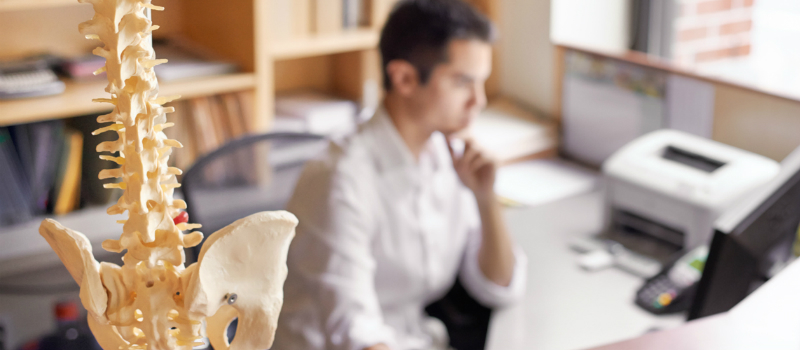 Are you looking for a local chiropractor who is equipped to provide comprehensive, whole-body treatments? Have you heard about chiropractic care, but you aren't sure if it is something you want to try? At Mapleview Chiropractic Centre, we are a local chiropractor, who is committed to providing the highest-quality alternative healthcare for families in Barrie, Ontario. When you are looking for a chiropractic office that provides friendly, professional service, you will love visiting us!
What to Expect from Your First Visit to a Local Chiropractor
Chiropractors are recognized professionals who can help you treat many different ailments. If you have never been to a chiropractor before, however, you might be a little nervous or even anxious about what you can expect from a visit to your local chiropractor. Here at Mapleview Chiropractic Centre, we have been treating patients for many years now and would love to help you feel at ease during your first appointment to our clinic. Here are a few things you can expect from our local chiropractor.
First, we will complete an evaluation that is similar to what you might experience at a general practitioner's office. We will ask you about your pain, discomfort and symptoms. We will also ask a few questions about your medical history, your current health habits, and anything else that you might feel will contribute to our diagnosis and treatments of your ailments. We will also perform a physical examination of the injured area. Sometimes this includes feeling your joints and spine, exploring your range of motion, testing reflexes, etc.
Next, we will go over some possible causes and treatment options for your ailments. Sometimes this will involve manipulation or adjustments of the spine, and other times it might involve massage and a regime of exercises for the area. It simply depends on the ailment and the best treatment option for you!
Finally, we will discuss future appointments and care plans. While there are a few issues that can be diagnosed and then treated at home, there are also cases that might require you to come back for a few or several visits, depending on the severity of your ailment.
To learn more about what you can expect from your visit to a local chiropractor, please contact us today at Mapleview Chiropractic Centre.
At Mapleview Chiropractic Centre, we treat a variety of ailments and are focused on getting to the root of the problem – not just treating symptoms. Whether you are experiencing chronic back pain, have sports injuries that need attention or you are interested in learning more about custom orthotics, our team is ready to assist you. As your premier local chiropractor, we are confident you will see a significant difference in your symptoms and your body will be on its way to healing naturally. We can discuss your concerns and create a personalized treatment plan that provides long-term relief and allows you to enjoy your daily activities more fully.
Contact us today if you would like to learn more about how we can serve as your local chiropractor and to schedule your initial appointment. Once you have visited us, you will know that you have come to the right place. We offer direct billing. Don't let your pain hold you back from living your life to the fullest – call us today.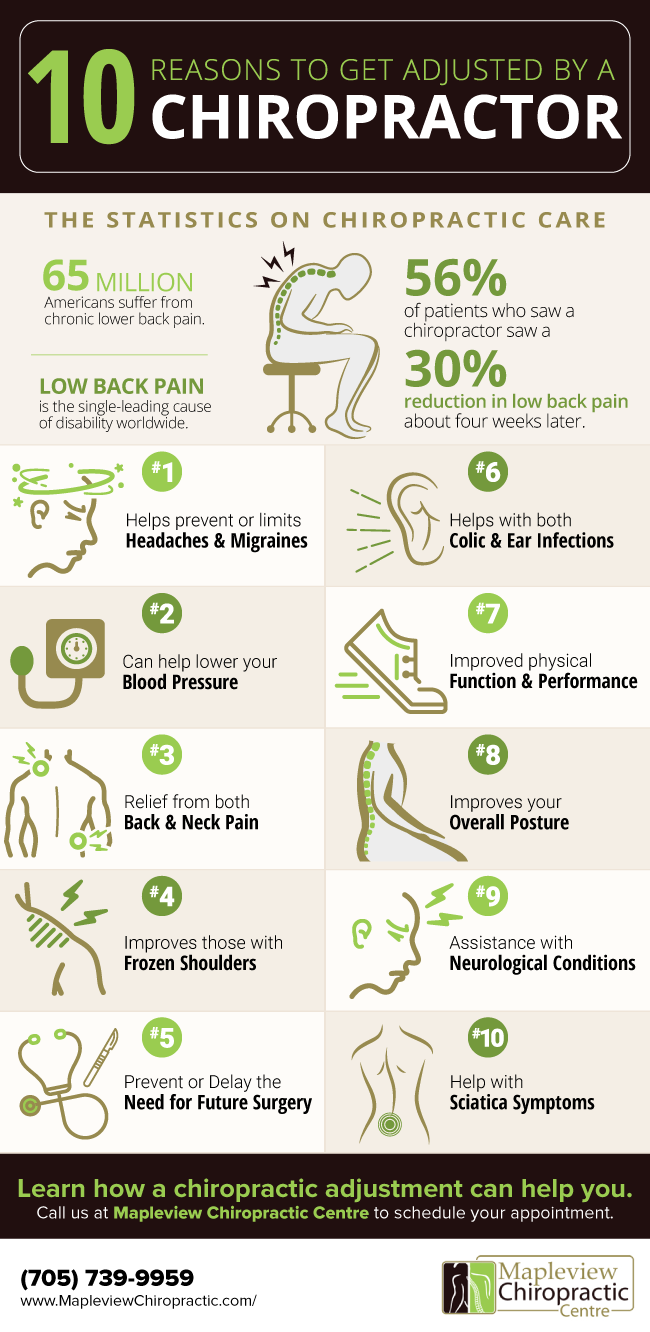 ---
At Mapleview Chiropractic Centre, our local chiropractor proudly serves residents of Barrie, Innisfil, Angus, Midhurst, Oro-Medonte, Thornton, Orillia, Bradford, Cookstown, and Alliston, Ontario.