Our local chiropractors are here to help find the source of your issues and offer relief.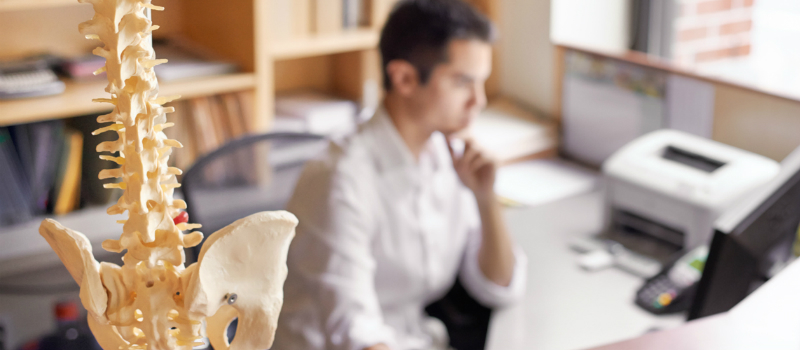 Are you looking for someone who can help with a variety of issues, including back or joint pain? Here at Mapleview Chiropractic Centre, we want to help you feel flexible, comfortable, and most importantly, pain-free! Whether you have recently suffered an injury or are tired of trying to fix your pain through unsuccessful methods, we here at Mapleview Chiropractic Centre have local chiropractor options that may be right for you.
In the area of Angus, Ontario, we are local chiropractors you can trust! With our experienced and professional chiropractors, skilled massage therapists, and office staff members who go above and beyond, you will get the best of care here at Mapleview Chiropractic Centre. Something that makes us stand apart is that we focus on the cause of your problem rather than just treat the symptoms. This means you will be able to feel better or even cured– not just receive occasional relief. By treating each of our patients individually and with the best treatment options for their specific problem, we are able to help people back to enjoying their life.
We are able to help people in a variety of stages and ages, including with issues such as injuries, pregnancy aches and pains, alignment problems, and even issues with your feet that affect the rest of your body. Here at Mapleview Chiropractic Centre, you get care from a local chiropractor who is intent on personalizing your care to your specific needs. To find out more about our variety of services, please contact us today at Mapleview Chiropractic Centre for an appointment!
---
At Mapleview Chiropractic Centre, our local chiropractor proudly serves residents of Barrie, Innisfil, Angus, Midhurst, Oro-Medonte, Thornton, Orillia, Bradford, Cookstown, and Alliston, Ontario.