We are ready to assist you whether you are looking for a new chiropractic office or would like to try chiropractic care for the first time.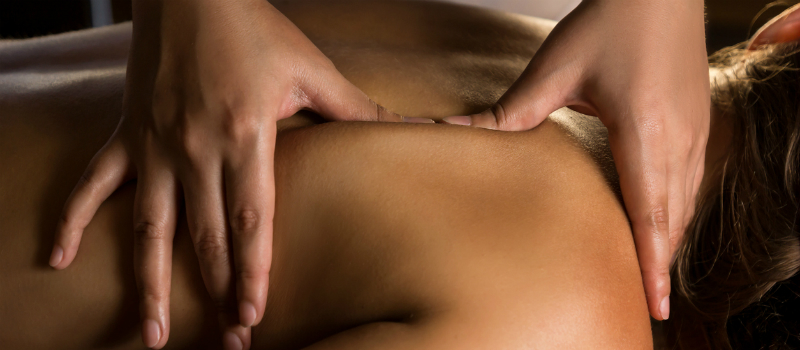 Has one of your friends or family members told you about chiropractic care, but you aren't sure if it is right for you? Are you in Barrie, Ontario and looking for a chiropractor who can provide specific services related to sports injuries or back pain? One of the greatest things chiropractic care provides is the opportunity to find a safe and natural solution to help your body heal and enjoy relief from conditions that are causing pain. At Mapleview Chiropractic Centre, we are ready to assist you whether you are looking for a new chiropractic office or would like to try chiropractic care for the first time.
Pregnancy Chiropractic – Carrying a bundle of joy can be a happy experience – but it can also put stress on your body as you wait for the big day. Our team provides pregnancy chiropractic services that can help your body adjust to natural changes and provide relief from aches and pains.
Sports Injuries – Experiencing a sports injury can be a painful and debilitating event. At Mapleview Chiropractic Centre, we are committed to providing chiropractic care that gets to the root of the problem and helps you get back out on the field, court or ice.
Orthotics – Would you like to learn more about orthotics and how they can help you achieve greater comfort? As part of our chiropractic care services, we can discuss whether orthotics would be a great solution for you.
Pain Management – From chronic back pain to whiplash and hip pain to jaw pain, we provide the services you need to enjoy relief. Whether you have an ongoing issue or you have recently had a motor vehicle accident, we are equipped to assist you with our chiropractic care services.
Chiro & Massage Will Help Your Desk Pain
Contact us at Mapleview Chiropractic Centre today to discuss your needs and to schedule your appointment. We look forward to seeing you!
The History Behind Chiropractic Care
It is easy to forget that chiropractic care and spinal care have been around in one form or another almost since the dawn of humankind. Even what we think of as modern chiropractic care is more than a century old. While we cannot claim to have been around that long, we can say that we utilize proven chiropractic methods that focus on treating the cause of your problem.
Historians have found writings dating back to ancient times where not only was back pain resolved by manipulating the spine, but they also knew about the related health benefits of doing so. This was not isolated to one area of the world, as records have been located in Syria, Japan, Egypt, Babylon, China, and Greece. The Greek physician, Hippocrates, was a strong advocate for spinal care and believed it was necessary to avoid disease. It should come as no surprise, then, that the word "chiropractic" comes from the Greek words of "cheir" meaning hand, and "praxis" meaning action.
Modern-day chiropractic care came into focus in the late 1800s, when the Palmer School of Chiropractic was started by Daniel David Palmer, who had learned quite by accident that by manipulating the neck of Harvey Lillard after he had hurt his back and lost his hearing, he had surprisingly restored the man's hearing. It may have taken a few years since then for chiropractic care to be taken more seriously, but today the medical establishment often works hand-in-hand with chiropractic care, recognizing it for the value it has to offer in pain relief and improved overall health.
---
At Mapleview Chiropractic Centre, we offer chiropractic care to residents of Barrie, Innisfil, Angus, Midhurst, Oro-Medonte, Thornton, Orillia, Bradford, Cookstown, and Alliston, Ontario.