Our staff is dedicated to providing pain management options and complete health care services at our chiropractic clinic in Barrie.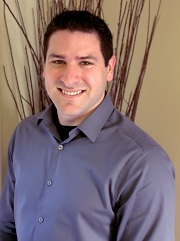 Chiropractor – Dr. Brett Little, BHK BSc DC
Dr. Brett Little graduated from Logan Chiropractic College in St. Louis, MO, in 2008 and also has an Honours degree in Kinesiology from the University of Windsor. In addition, Dr. Little completed a Bachelor of Science degree from Logan University in St Louis, MO.
Originally from Windsor, Ontario, Dr. Brett played junior hockey and baseball competitively until moving to St. Louis for his Chiropractic education. In his free time, Dr. Brett leads a very active lifestyle, which includes running half marathons, skiing, as well as playing golf, softball and hockey. Dr. Brett currently lives in south Barrie with his wife, Maggie and their daughters, Keira and Emma.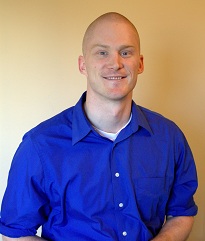 Chiropractor – Dr. Dan Warnock, BHK BSc DC
Congratulations & Farewell to Dr. Dan Warnock. Dr. Dan has recently taken a teaching job in Sault Ste Marie and we wish him continued success. Dr. Brett will continue to see any of Dr. Dan's existing patients, please call our office to schedule as normal.
Dr. Dan Warnock graduated Magna Cum Laude from Logan College of Chiropractic in St. Louis, MO in 2008 with his Doctor of Chiropractic degree as well as a Bachelor of Science Degree. Before attending Chiropractic College, Dr. Warnock attended the University of Windsor where he completed his Honours degree in Human Kinetics.
Dr. Warnock has been involved in athletics his entire life mostly playing hockey and baseball in his hometown of Sault Ste. Marie. His love for sports has followed him to Barrie where he has been involved in coaching youth hockey and baseball in Barrie and is currently the Vice President of House League for Barrie Minor Baseball Association.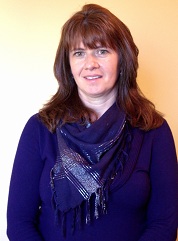 Office Manager – Tina Wagner
Tina welcomes everyone to Mapleview Chiropractic Centre with her cheery smile and pleasant personality. She oversees many areas of the clinic, especially keeping it on schedule, organized and clean.
Tina is married and has two children with whom she enjoys her time away from the clinic. In the summer they enjoy the outdoors, camping, swimming and biking as a family.
She comes to us with many years of experience in different work settings, the majority in the administrative field. She enjoys being part of the team here at Mapleview and is integral to our patients' overall wellness.
Registered Massage Therapist – Nathaniel Brown
Bio coming soon!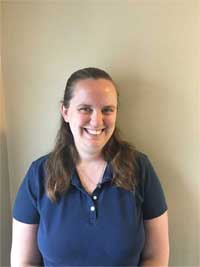 Registered Massage Therapist – Denise Miller
Denise Miller graduated from the Georgian College Massage Therapy program in 2016 with Honours. She is a member of the College of Massage Therapists of Ontario. In her program Denise participated in various outreach programs such as sports, pregnancy, fibromyalgia, geriatric, complex care and palliative care. Denise has a special interest in helping people that suffer from jaw pain as well as pregnancy massage. Denise strives to ensure each client has their specific goals addressed within a relaxing environment.
Denise lives in Barrie with her family and enjoys reading, walking, going to the movies and spending time with her friends and family.