Our highly qualified professionals will discuss your concerns and give you information about what to expect from your chiropractic adjustment in Barrie.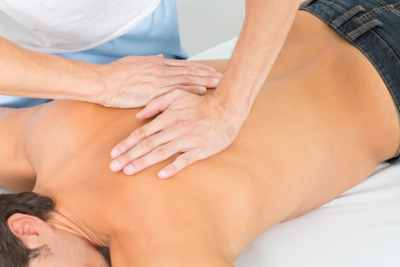 Chiropractic Adjustment in Barrie – There are a lot of rumours about what a chiropractic adjustment feels like when you visit a chiropractor. Is there pain? Will you be uncomfortable? Will you have immediate relief? The truth is that a chiropractic adjustment is different for everyone – but the best part is that many patients find the relief they need without simply covering up symptoms. At Mapleview Chiropractic Centre, we are dedicated to helping you achieve total-body wellness when you come in for services, and we'll work to ensure each of your chiropractic adjustments is as comfortable as possible.
When you have decided that other treatment options aren't working and you want to try chiropractic for the first time, you will find that our welcoming and friendly atmosphere makes you feel right at home. Our highly qualified chiropractic professionals will discuss your concerns and give you information about what to expect from your first chiropractic adjustment and your treatments going forward. Our goal is to treat the root cause of your pain and discomfort, so you walk out of our office feeling better and your body functioning as it was designed to.
What Kinds of Ailments Can Chiropractic Care Help?
While many people think of a visit to the chiropractor as being for a neck or head injury, in reality, chiropractic care can be used for all kinds of ailments. In fact, any chiropractor will tell you that a chiropractic adjustment is really intended for whole-body solutions, not just the treatment of a specific area. Not only are chiropractors well-versed in the way bodies move and function, but they are also knowledgeable about best practices for establishing a healthier spine, which in turn makes every part of your body move more efficiently.
Many medical treatments with Western Medicine are used to cover up symptoms rather than getting to the root of the problem. With chiropractic care, the opposite is true. If a misalignment is causing discomfort or pain, or if an injury is preventing you from mobilizing like you need to, your chiropractor can determine the adjustments and treatment to help put your body back on track. Chiropractors can use all kinds of tools during a chiropractic adjustment to provide safe and effective treatment. They will work with you to identify and target the areas that need help.
Chiropractic adjustments are used for everything from neck and head misalignment to hip pain, knee pain, ankle and foot pain, shoulder pain, and many more. By working on treating the root cause of the problem rather than the symptoms, you may notice that your whole body begins to feel better after just one or two chiropractic adjustments.
Reach out to us at Mapleview Chiropractic Centre today to learn more about how chiropractic care can help with what is ailing you!
Whether you have a sports injury, have been in an accident, or have neck pain from sitting at a computer every day, call us at Mapleview Chiropractic Centre today to learn how a chiropractic adjustment can help you function and feel better. Our mission is to provide the highest-quality alternative healthcare for families in Barrie, Ontario, and we are happy to discuss your needs.
---
At Mapleview Chiropractic Centre, we offer chiropractic adjustments to residents of Barrie, Innisfil, Angus, Midhurst, Oro-Medonte, Thornton, Orillia, and Alliston, Ontario.