We can help you come up with a plan to manage the symptoms of TMJ syndrome in Barrie.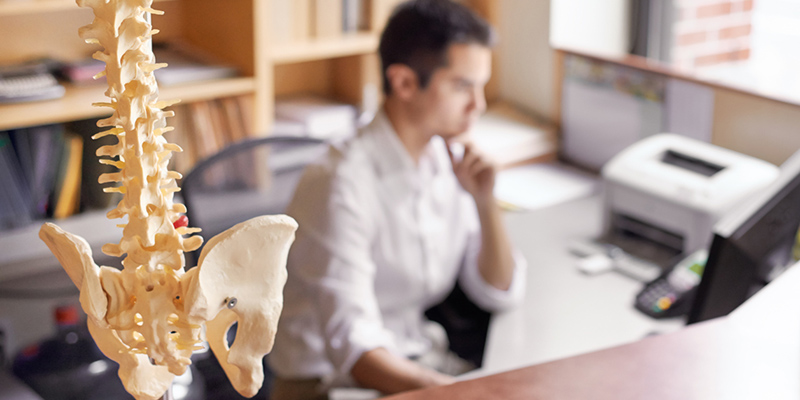 The temporomandibular joint (TMJ) connects your jaw bone to your skull. If you suffer from TMJ syndrome, you may experience pain in your jaw joint and in the muscles that control the way your jaw moves. Here at Mapleview Chiropractic Centre, we want to help you eliminate this consistent pain and discomfort if you suffer from TMJ syndrome.
The exact cause of a TMJ disorder is often difficult to pinpoint. This is because your pain could be due to many different factors, such as a jaw injury, arthritis, or genetics. Many people with TMJ problems also grind or clench their teeth habitually, which can lead to problems with this joint. While we may not be able to determine the exact cause of your TMJ syndrome, this doesn't mean we won't do everything we can to come up with a plan to help you manage and alleviate your symptoms.
There is a reason why people in Barrie, Ontario continue to turn to us for help, and it all comes down to our individualized approach to treatment. We often use a combination of treatment options to get results for our patients, and we will do the same for you when you come see us for help.
If your jaw is painful and tender, there is an aching pain around your jaw or ear, your jaw locks or pops when you try to eat or speak, or you have difficulty chewing, we encourage you come and visit us. Schedule your first appointment by giving us a call at Mapleview Chiropractic Centre today.
---
At Mapleview Chiropractic Centre, we provide relief from TMJ syndrome to residents of Barrie, Innisfil, Angus, Midhurst, Oro-Medonte, Thornton, Orillia, Bradford, Cookstown, and Alliston, Ontario.