The most common cause for jaw pain is TMJ disorder.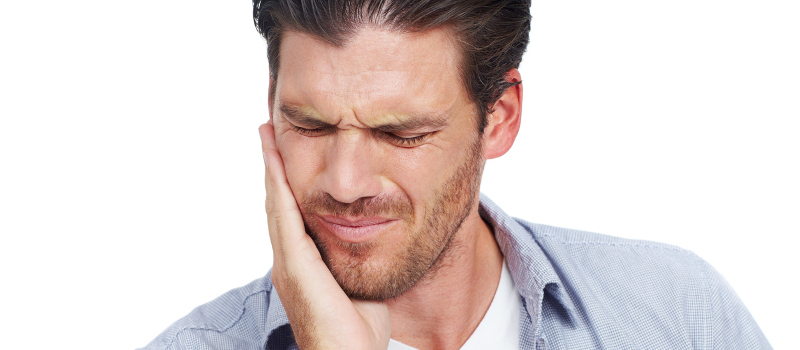 When a person experiences jaw pain, there can be several different causes, so it is important to turn to someone who will be thorough in their assessment. All too often, a medical professional focuses on pain management rather than getting to the actual cause of the jaw pain. Here at Mapleview Chiropractic Centre, we know that skipping the step of finding the cause often means being unable to attain lasting relief from the jaw pain. We will take the time to talk to you about what other symptoms you are experiencing and then either develop the appropriate treatment plan or direct you to the appropriate professional for your situation. Here are a few causes of jaw pain that we look for:
TMJ Disorder. This is the most common cause for jaw pain, so we often look for it first. If you also have vision problems, constant headaches, ringing in your ears, clicking sound when you open your mouth, and pain by your ears and face in addition to the jaw, it is likely you have this condition.
Trauma. Jaw pain can also be caused by a knock to your jaw that you may not have realized at the time has put it out of place.
Dental Issues. Jaw pain can be caused by a dental problem, including gum disease, which left untreated can damage the jawbone and infections.
Arthritis. In some cases, rheumatoid arthritis can attach your temporomandibular joints (TMJ). Other diseases can also cause jaw pain but are relatively rare.
Referred Pain. Problems elsewhere in the body can travel your nervous system and be felt other places. Jaw pain can oddly enough be caused by shoulder and lower back misalignments and more rarely it can be a symptom of a heart attack.
Since TMJ disorder is the most common, starting with us is usually the best course of action when experiencing jaw pain. Our treatment works to alleviate tension and dysfunctions that can be contributing to the problem. You can count on us to provide you with a thorough assessment and refer you to a dentist or other medical professional in the Innisfil, Ontario area if we do not find an issue we can help you with. If you are experiencing jaw pain, give us a call to schedule an appointment.
---
At Mapleview Chiropractic Centre, we provide relief from jaw pain to residents of Barrie, Innisfil, Angus, Midhurst, Oro-Medonte, Thornton, Orillia, Bradford, Cookstown, and Alliston, Ontario.