Do you have arm pain or numbness? Let's get to the source of it.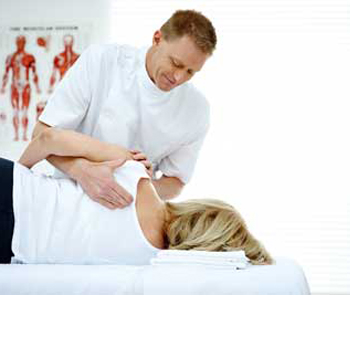 It's a fact of life that you don't know what you have until it's gone. This is especially true when it comes to our bodies- we don't realize how much we miss being pain-free until we are saddled with some chronic pain! Here at Mapleview Chiropractic Centre, we understand the frustration and sadness that come along with chronic pain and suffering. Arm pain can be especially frustrating because of the frequency in which we use our arms. Instead of learning to work around your pain, we want to help find ways to treat and overcome your arm pain.
When it comes to your arms, there are two common problems we see amongst our patients: pain and numbness. Both issues can be extremely uncomfortable and cause our patients to make adjustments to their daily lives. Arm pain doesn't always originate in the arm, so we will work with you to determine if there is an issue with your spine that is causing pain to manifest in your arm or if it's another problem entirely. Whether you are experiencing pain, numbness, or a mixture of both, we will work with you to determine the cause and develop a plan that can help you move forward in comfort.
If you're currently experiencing arm pain in Innisfil, Ontario, don't wait it out to see if it will get better! We want to help. Contact our team here at Mapleview Chiropractic Centre and let us heal and treat your arm pain with our holistic approach rather than with a prescription pad. Don't wait another day with arm pain, call us today.
---
At Mapleview Chiropractic Centre, we provide relief from arm pain to residents of Barrie, Innisfil, Angus, Midhurst, Oro-Medonte, Thornton, Orillia, Bradford, Cookstown, and Alliston, Ontario.