Your journey to a pain-free life in Innisfil begins with an initial visit to our chiropractic office.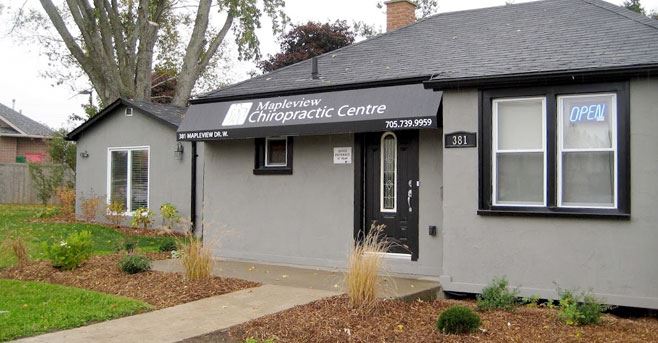 Life can feel challenging when you are dealing with pain, especially if you find you cannot do the things you like, such as play sports or enjoy the outdoors. You could work to manage the pain through medication and other temporary methods, but if you want to say goodbye to the pain, you should visit a chiropractic office. Here at Mapleview Chiropractic Centre, we don't manage pain – we get to the cause and use proven techniques for resolving the issue.
You can begin your journey with an initial visit to our chiropractic office. This consultation visit is designed to evaluate what is going on and develop a treatment plan that will be most effective for your situation. That plan might incorporate traditional manual adjusting, activator instrument adjusting, or both. It might also include myofascial release therapy, therapeutic ultrasound therapy, interferential current therapy, and/or SpiderTech kinesiology taping. We thoroughly go over the treatment options and explain why our experience tells us one would be more effective than another.
We make it easy to be able to visit our chiropractic office because we direct bill through several companies. We also help those who have suffered injuries in motor vehicle accidents. We are proud to offer the highest quality alternative healthcare to families in the Innisfil, Ontario area. Our pricing is straightforward and affordable, so you can get your life back on track and get back to doing the things you love.
Contact us today to schedule your initial visit to our chiropractic office, and we'll address any questions or concerns you may have about what we can accomplish with our proven techniques and treatments. Don't suffer in pain when help is waiting here for you.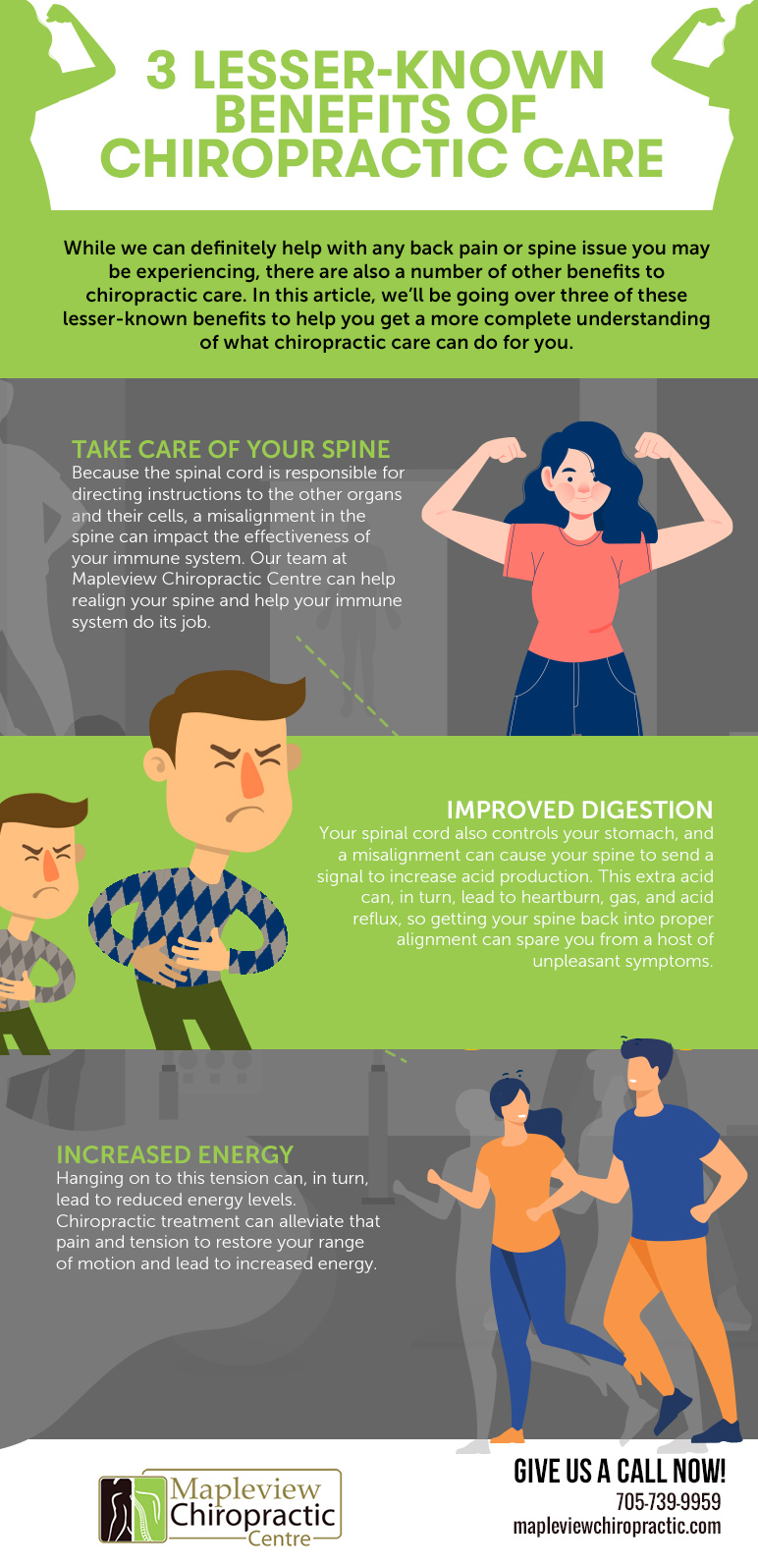 ---
At Mapleview Chiropractic Centre, our chiropractic office proudly serves residents of Innisfil, Barrie, Angus, Midhurst, Oro-Medonte, Thornton, Orillia, Bradford, Cookstown, and Alliston, Ontario.