Our chiropractic office wants to help get to the root of your problems, not just treat the symptoms!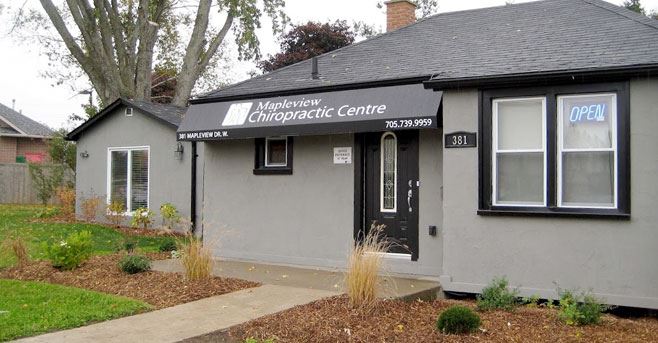 If you have back pain, carpal tunnel, jaw pain, neck pain or a whole host of other issues in the Angus, Ontario area, chiropractic care might be the best option for your treatment! Instead of running from one doctor to another to treat each of your symptoms individually, you can have them all treated in one convenient location. Here at Mapleview Chiropractic Centre, we want to ensure that you get the best treatment for your pain or discomfort at our chiropractic office.
Here at our chiropractic office, we are anxious to take care of your medical concerns a little differently. We want to help you with your needs while also providing you with solutions to your issues, not just treatments for your symptoms. Whether you have joint issues, frequent muscle pains or sports-related injuries, we want to get to the source of your problems and treat your pain right at the root cause, eliminating your discomfort instead of treating it.
We take a variable approach when it comes to forms of treatment within our chiropractic office that allows us to give you the best care possible for your issues. With chiropractic care, massage therapy, orthotics and a range of other treatment options, we will work as a team to help alleviate your problems. This multi-variable approach helps you keep all your treatment options in-house and gives you the best chance for success.
If you are looking for assistance from a chiropractic office, we want to help. Give us a call today and get your appointment for great treatment options.
---
At Mapleview Chiropractic Centre, our chiropractic office proudly serves residents of Barrie, Innisfil, Angus, Midhurst, Oro-Medonte, Thornton, Orillia, Bradford, Cookstown, and Alliston, Ontario.