Turn to us for long-lasting solutions for your upper back pain.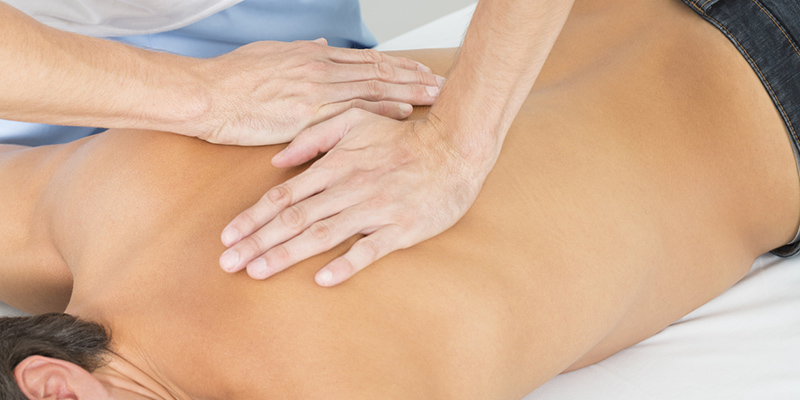 Hunching over a keyboard, looking down at a tablet or mobile device, and sitting improperly during your work day can all be contributors to upper back pain. Stopping these actions could do wonders, but that isn't very feasible in today's electronic world. Although some bad habits can be a primary source of discomfort, there are things that can be done to resolve your upper back pain. Here at Mapleview Chiropractic Centre, we can help you not only become pain-free, but help you prevent the pain returning so you can lead the life in Innisfil, Ontario you deserve.
The tough part of having upper back pain is that it can cause you to restrict movements and throw off your posture even more, leaving you to get progressively worse. We provide a thorough assessment to determine what is causing the problem so it can be addressed while we work on relieving your upper back pain. The result is you'll enjoy improved movement in your neck, shoulders, upper back, and lower back. You'll also see improvements in your posture and balance, as well as relief from other issues such as headaches and neck pain.
We utilize a total-body health and wellness philosophy to address anything that is causing you upper back pain or otherwise undermining your overall health and happiness. We will customize a treatment plan that addresses any symptoms you are having by getting to the root cause. We don't want to just relieve your pain for the short-term, leaving you needing to come back for pain relief constantly. We want to provide you with solutions for the long run instead. Call today to schedule your initial consultation and let's put that upper back pain in the past.
---
At Mapleview Chiropractic Centre, we provide relief from upper back pain to residents of Barrie, Innisfil, Angus, Midhurst, Oro-Medonte, Thornton, Orillia, Bradford, Cookstown, and Alliston, Ontario.