We want to help you overcome debilitating back pain.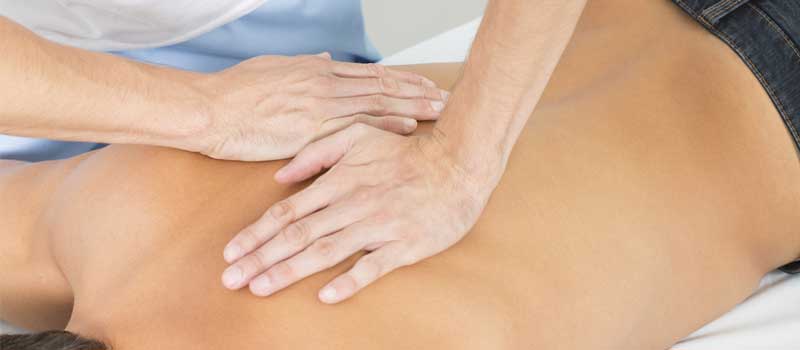 If you suffer from chronic back pain and find that traditional solutions only mask your symptoms, but never solve the real problem, we want you to turn to us at Mapleview Chiropractic Centre. We work with patientss daily who suffer from back pain and are tired of trying to live a normal daily life with this discomfort constantly in the background. We are committed to providing exceptional chiropractic care in the Innisfil, Ontario area that can help you alleviate your back pain and fix the root of the problem.
There are a variety of issues that can lead to a spinal misalignment, and as a result, back pain. For example, if you suffer from sciatica, upper back pain, lower back pain, scoliosis, pinched nerves, or overuse, we can help with all of these conditions, so you ultimately find relief.
We want you to know that although back pain can be hard to deal with, it doesn't have to be a debilitating condition. Our experienced team will provide necessary treatment to help you overcome this pain, whether you recently started having problems or have been trying to find relief for years.
Please contact us at Mapleview Chiropractic Centre today to speak with one of professionals and to find out more about what we can do to help you overcome your chronic back pain. Our mission is to provide high-quality alternative healthcare, and we look forward to hearing from you.
---
At Mapleview Chiropractic Centre, we provide relief from back pain to residents of Barrie, Innisfil, Angus, Midhurst, Oro-Medonte, Thornton, Orillia, Bradford, Cookstown, and Alliston, Ontario.