Don't remain with ankle pain! Let us assist you.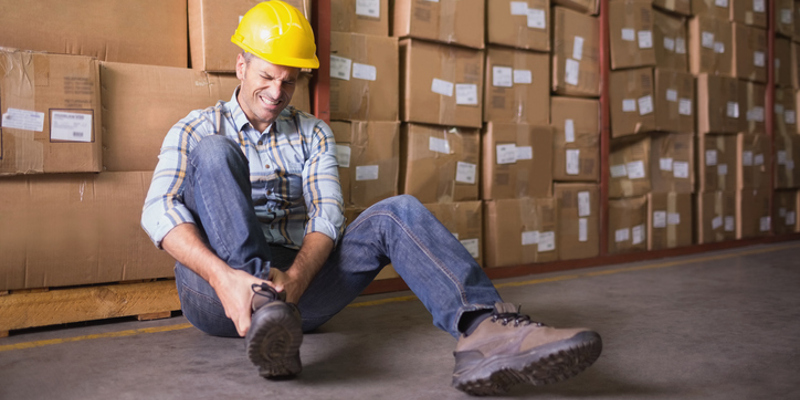 For those of us that spend a lot of time on our feet, having sore or aching feet might feel like it is just a part of the job. However, if that soreness starts turning to pain, you need to figure out the source of that pain before it becomes debilitating or chronic. Here at Mapleview Chiropractic Centre, we want to help you if you are experiencing ankle pain, especially if it is affecting your gait or your comfort level.
Did you know that each foot contains 26 bones? Your foot and ankle are a delicate framework of bones, tendons, and tissue whose sole purpose is to support your body and keep you mobile. When a part of your ankle is injured or damaged, it can quickly cause pain and damage up the leg and spine. While some ankle pain might be due to a mild sprain or a long day walking in ill-fitting shoes, some things are more troubling. Sprains, tears, or even stress fractures are all problems that can occur in the ankle. Determining where in the ankle your pain is coming from is crucial in determining your treatment plan.
When you come to Mapleview Chiropractic Centre for your ankle pain, you'll be pleased to find out that we don't want to just give you a prescription and see what happens in terms of your pain. We will talk with you and work with you to ensure that the source of your ankle pain is found and work out a treatment plan for healing. If you're currently experiencing ankle pain, don't hesitate. Contact us today in Innisfil, Ontario for an appointment today.
---
At Mapleview Chiropractic Centre, we provide relief from ankle pain to residents of Barrie, Innisfil, Angus, Midhurst, Oro-Medonte, Thornton, Orillia, Bradford, Cookstown, and Alliston, Ontario.