Custom orthotics can provide tremendous relief and be a big part of resolving the cause of your foot, knee, hip, and back issues.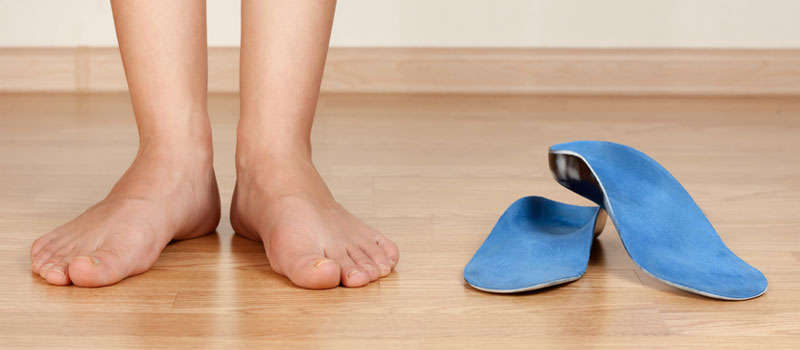 It might surprise you just how much your posture is affected by your feet – specifically, how you stand, how the weight is distributed, and whether you have proper support when standing, walking, and running. If any of these are less than ideal, you can experience foot pain, knee pain, hip pain, and back pain. Here at Mapleview Chiropractic Centre, we take a full-body approach to healing that goes beyond dealing with the pain. We look for the underlying causes so they can be corrected. This is the only way to get long-lasting relief and a true solution to your pain. If we find that one of the contributors is your feet, we can help resolve that with custom orthotics.
The wonderful thing about custom orthotics is they can provide tremendous relief immediately because they are fitted specifically to your feet. The even better thing is that once your custom orthotics have resolved the reason behind your other issues, those can be resolved and not return.
If you have had chiropractic care in the past that didn't give you lasting relief, they may not have gotten around to treating the cause so the misalignment returned. If you keep walking improperly due to poor footwear, everything will go back to the way it was. With custom orthotics, the goal is to improve your gait when you walk and how you stand so that everything stays aligned as it should be.
We are proud to offer our Innisfil, Ontario patients total-body health and wellness by paying attention to all the details for long-lasting results. If you would like to know more about custom orthotics or find out if they are a good addition to your treatment plan, don't hesitate to contact us or discuss them on your next visit.
---
At Mapleview Chiropractic Centre, we offer custom orthotics to residents of Barrie, Innisfil, Angus, Midhurst, Oro-Medonte, Thornton, Orillia, Bradford, Cookstown, and Alliston, Ontario.