If you're in Cookstown and suffer from carpal tunnel, give our office a call!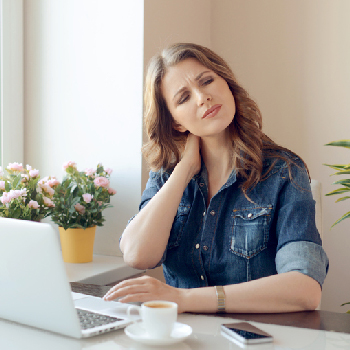 Carpal tunnel pain is caused by an inflammation of the ligaments, tendons and other structures in the wrists. When inflamed, these structures can have a hard time passing through a small opening in the bone, which causes pain and discomfort. Carpal tunnel is more frequently seen in people who perform repetitive tasks for a living, including typing on a computer keyboard. A medical doctor has limited options for treating carpal tunnel. One option is medication that reduces inflammation. Another option is surgery to enlarge the opening in the bone, reducing friction. Unfortunately, sometimes the pain returns even after surgery.
Here at Mapleview Chiropractic Centre, we can offer you carpal tunnel relief options that are non-invasive and non-surgical. If you live in the area around Cookstown, Ontario and have been suffering from arm, hand, or finger numbness, tingling, or pain, we may be able to help. First, we will complete a thorough examination to determine whether you have carpal tunnel. Similar symptoms are sometimes caused by a spinal misalignment in the neck.
If we conclude that you do have carpal tunnel, here are some treatment options:
A stabilizing brace can make a big difference, especially if you are required to do repetitive work, like typing, on a regular basis.
We may recommend icing your wrists regularly to reduce inflammation. Reducing the inflammation generally reduces the pain without medications.
Gentle adjustments on your wrists, arms and shoulders can also help by realigning your joints.
Our mission is to provide the highest quality alternative healthcare to the families of Cookstown. If you are in pain, don't wait. Give us a call today.
---
At Mapleview Chiropractic Centre, we provide relief from carpal tunnel to residents of Barrie, Innisfil, Angus, Midhurst, Oro-Medonte, Thornton, Orillia, Bradford, Cookstown, and Alliston, Ontario.