If you are struggling to find relief from your arm numbness in Barrie, we may be able to help.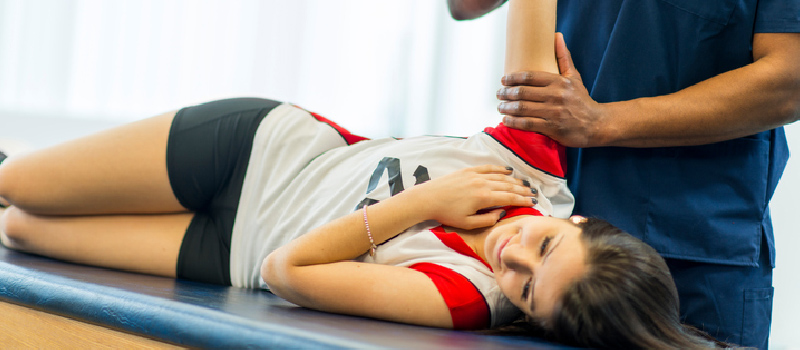 Arm numbness can be a frustrating problem to have. There are a wide range of conditions that can cause arm numbness. Sometimes, arm numbness is indicative of an emergency medical situation, so we will always begin with a thorough medical evaluation before beginning treatment. If you have sudden arm numbness, it is a good idea to seek an emergency medical evaluation first. If your pain starts suddenly, it could be caused by a fracture or break, as well.
After a medical evaluation with no evident cause of your pain and numbness, we will determine if there is an issue with your nervous system instead. If the pain is in your hands and fingers, it may be carpal tunnel syndrome. Medical doctors can offer prescription medications or surgery for relief from carpal tunnel and other chronic nervous system problems. Here at Mapleview Chiropractic Centre, we can offer non-surgical, non-invasive treatment options.
Here are some of the treatments we may recommend for arm numbness:
Gentle adjustments of your wrist, arm and shoulder to relieve pain symptoms.
Ice treatments of your joints to control inflammation
A stabilizing brace, especially if you engage in repetitive work like typing on a regular basis
Evaluation of your spine alignment in your neck, which can cause symptoms like carpal tunnel when it is not in alignment
If you live in the area around Barrie, Ontario and have been frustrated with your arm numbness or pain, give us a call. We will look for the cause of your problem, so we can treat the problem and not just mask the symptoms.
---
At Mapleview Chiropractic Centre, we provide relief from arm numbness to residents of Barrie, Innisfil, Angus, Midhurst, Oro-Medonte, Thornton, Orillia, Bradford, Cookstown, and Alliston, Ontario.