If you were recently in a motor vehicle accident in Angus, we can help with whiplash treatment.
Unfortunately, it is not uncommon to experience a motor vehicle accident. Even minor accidents can cause injuries. One of the most common treatments needed after a motor vehicle accident is whiplash treatment. The force of the accident is very hard on your joints, especially your neck and back. Sometimes the pain of whiplash does not set in for several days after the accident.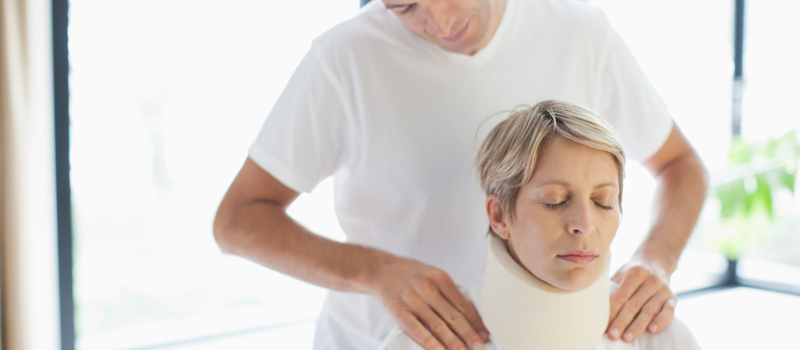 If you have been in a motor vehicle accident in Angus, Ontario, don't wait until the pain starts. Come to our office here at Mapleview Chiropractic Centre and get evaluated for whiplash treatment as soon as you can. We will focus on treating the cause of your pain and pledge to provide the highest-quality alternative healthcare to you and your family.
The following symptoms may indicate that you need whiplash treatment:
Stiff neck or neck pain
Numbness or tingling in your neck, back, or arms
Shoulder pain and stiffness
Decreased range of neck motion
Headache
Muscle spasms
Our chiropractors will discuss your motor vehicle accident with you and evaluate you fully. We may recommend treatment at our office or refer you to another healthcare provider, depending on your symptoms and situation. The goal of your whiplash treatment will be to allow you to enjoy everyday activities again, whether at work or school or in another setting. There may be therapeutic exercises and rehabilitation techniques you can use to reduce your healing time and decrease pain levels. To schedule your evaluation, give us a call today. We are standing by to help relieve your symptoms with whiplash treatment.
---
At Mapleview Chiropractic Centre, we offer whiplash treatment to residents of Barrie, Innisfil, Angus, Midhurst, Oro-Medonte, Thornton, Orillia, Bradford, Cookstown, and Alliston, Ontario.