Don't ignore neck pain! We can put an end to your discomfort.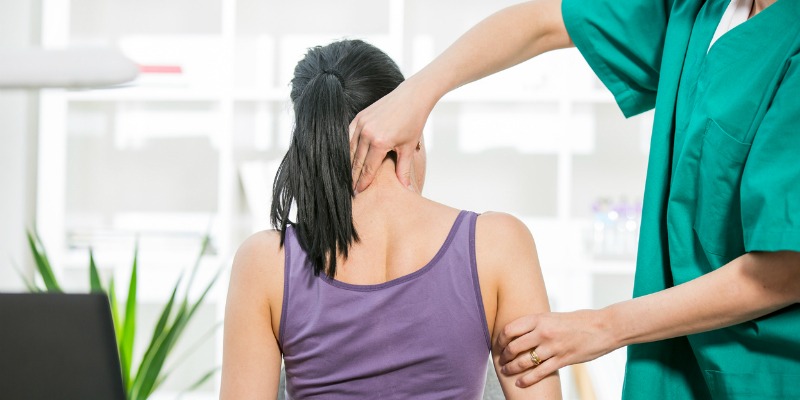 There are several causes of neck pain. It can come about as a result of whiplash due to a vehicle accident, from repetitive motions that move the spine out of alignment, improper posture, or even your sleep habits. It is not unusual for other symptoms to accompany neck pain, including headaches, back pain, or ear, nose and throat issues. At Mapleview Chiropractic Centre, we'll investigate what is causing your neck pain and other discomfort and then develop a customized treatment plan that resolves the problem.
We believe you deserve long-term relief from your neck pain. Other treatment options may provide temporary pain relief, but if they do not get to the cause of the discomfort, the pain will only return. With a detailed and thorough assessment, we'll locate the problem and take steps to resolve it. The human body is quite complicated. Sometimes finding a cause can be as elusive as finding a water leak in a house, but that doesn't stop us from finding it!
It is one thing to wake up with a stiff neck and assume it will resolve itself as you go about your errands in Angus, Ontario. It is quite another to ignore neck pain that doesn't go away. Rather than accept this painful condition, reach out to us for treatment options that will put an end to your discomfort. We provide direct billing services to many insurance companies for neck pain treatments. Reach out today to learn more and to get on the path to a pain-free life!
---
At Mapleview Chiropractic Centre, we provide relief from neck pain to residents of Barrie, Innisfil, Angus, Midhurst, Oro-Medonte, Thornton, Orillia, Bradford, Cookstown, and Alliston, Ontario.
Similar Services We Offer: