Don't let the pain of scoliosis keep you from living a full life in Cookstown.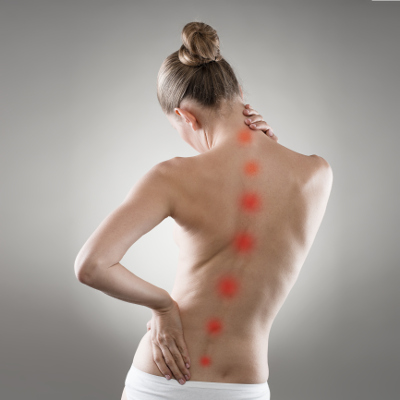 Most people have heard of scoliosis at some point in their lives, but you may not know exactly what it is. The human spine has a natural curve (shaped a bit like the letter "s"). When someone has scoliosis, the spine curves too much, which can cause pain and other health problems. Because you constantly use your spine and back as you twist, turn and bend during the day, having an abnormal spine curvature can cause big problems.
Here at Mapleview Chiropractic Centre, we are standing by to help the families and residents of Cookstown, Ontario with scoliosis or other spine-related problems. We are dedicated to treating the cause of your pain– not just masking the symptoms. We want to help with your long-term relief and with lifestyle changes and habits that can help you live a healthier, happier, pain-free life. Our mission is to provide the highest-quality alternative healthcare to the people of Cookstown.
With this mission in mind, we pride ourselves on maintaining an office with a friendly, helpful atmosphere. We can provide direct billing or work with you in cases of motor vehicle accidents. Whether or not you have scoliosis, living with pain is not something you have to do. Our highly trained and skilled chiropractors can help you improve your posture, reduce your pain, help you prevent future injuries, increase your flexibility and range of motion, and more. We can even help with pregnancy-related issues and assess gait and foot problems. Call us today to set up an appointment or to learn more. We are happy to answer your questions about scoliosis or other spine-related problems.
---
At Mapleview Chiropractic Centre, we provide relief from scoliosis to residents of Barrie, Innisfil, Angus, Midhurst, Oro-Medonte, Thornton, Orillia, Bradford, Cookstown, and Alliston, Ontario.