We can help resolve your pinched nerves sooner, preventing long term damage. Come to our office for help.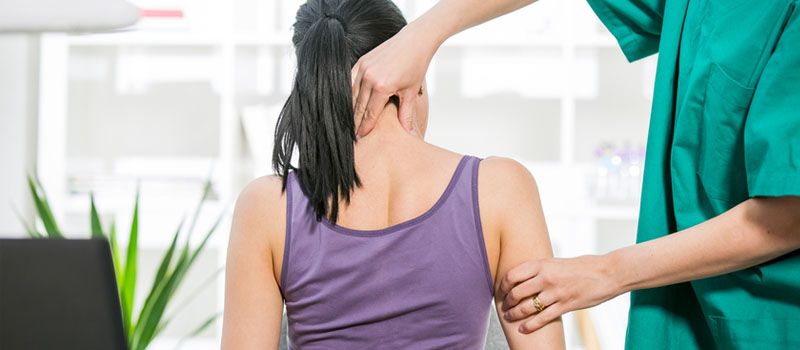 Pinched nerves are a very common source of pain. Another term for pinched nerves is compressed nerves. These compressions are often caused by repetitive motions or staying in one position for too long. It is important to seek treatment if you suspect that you have pinched nerves because the longer that the nerve is compressed, the more likely it is that you will have damage and scarring in the area.
Here are the symptoms of pinched nerves:
Pain, sometimes in one area and sometimes radiating through an area of the body
Numbness or tingling
Burning or "pins and needles" feeling
Unusual weakness
We want you to feel relief from your pinched nerves as soon as possible. Here at Mapleview Chiropractic Centre, we have the expertise needed to help you relieve your pain and other symptoms by treating the problem. Our mission is to provide the highest quality alternative healthcare to the families of Angus, Ontario.
When you come to us, we will start with a thorough physical examination. We will want to be sure of a diagnosis before we begin a treatment program. Chiropractic care generally focuses on the misalignment of the spine that occurs over time. Through gentle adjustments and other treatment methods, we can bring the spine back in alignment, relieving many potential causes of nerve pain, including releasing the pressure on pinched nerves.
We offer a full range of chiropractic care options, including specialized treatment for pregnant women, sports injuries, orthotics, chronic pain management and even TMJ syndrome, among others. For more information or to set up your first appointment, give us a call today.
---
At Mapleview Chiropractic Centre, we provide relief from pinched nerves to residents of Barrie, Innisfil, Angus, Midhurst, Oro-Medonte, Thornton, Orillia, Bradford, Cookstown, and Alliston, Ontario.