Dealing with pain from a health condition or accident is never something you want to go through alone. But did you know that a chiropractor should be a part of your pain management team? There are many pains that can be reduced by getting to the root cause for the pain instead of just managing the pain with painkillers, anti-inflammatories, muscle relaxants, and other pharmaceuticals. When your pain is being caused by a misalignment, a chiropractor can get this resolved and your pain will be a thing of the past.
It is definitely worth a consultation with a chiropractor to determine whether their services would help your specific situation. During your first visit or two, your chiropractor will be able to determine what, if anything, can be done and give you an action plan that is appropriate. No two people or problems are the same, so how well you will respond to treatment cannot be foretold immediately, but in many cases, you can notice improvement sooner than you might think.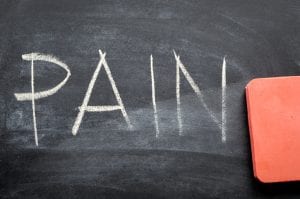 By having a chiropractor on your pain management team, you can be dealing with the pain you have right now, but also have support for healing so you won't need to depend on pain medications for as long. Pain medication has its duty, but long-term use can lead to a number of health problems and can also be addictive. It is a common misconception that chiropractic helps only with back pain. You can also get relief for shoulder, neck, hip, ankle, arm, and jaw pain, too.
Let our professionals here at Mapleview Chiropractic Centre put you on a path to health improvement with a plan for finding the cause of your pain and resolving it so that pain management is a thing of the past one day. Call our Barrie, Ontario office to schedule your consultation today.