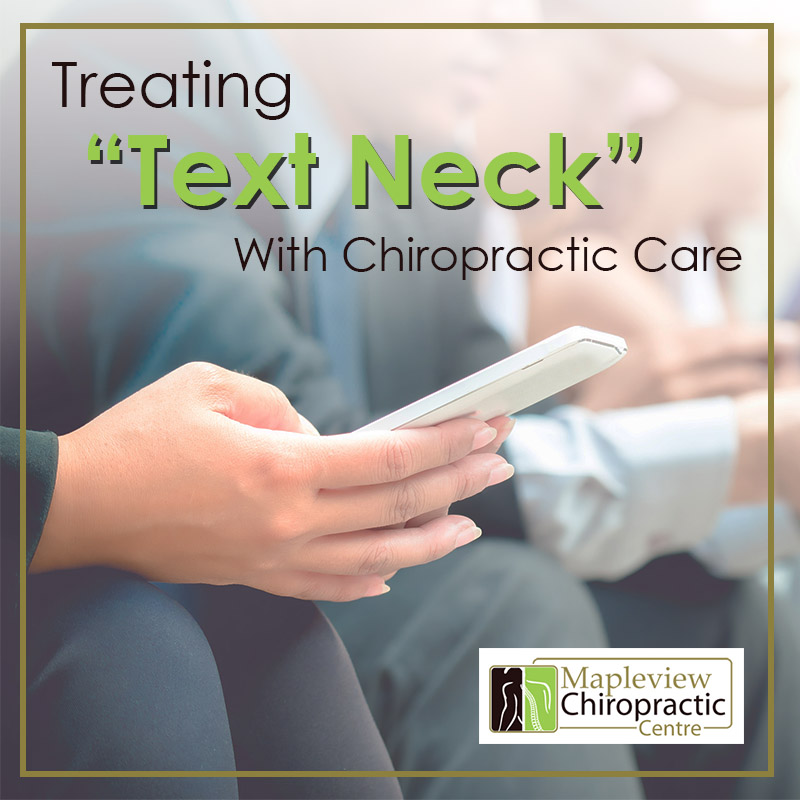 If you are like many people these days, you are in love with all the fun and informative things you can do with your cell phone. Nearly everyone has a smartphone these days and many of us spend several hours a day happily texting, tweeting, posting, video watching, playing games, and reading blogs. While there are many great advantages involved, there is one health risk that can develop – text neck.
Text neck refers to the discomforts that can result from too many hours with the neck bent to view a smartphone or video game screen. Sometimes, you may only get some soreness and stiffness after a particularly long session, but this can become more serious. An increased level of activity can lead to headaches, pain in the upper back, neck and shoulders, and even a slight curving of the spine.
Short of detaching from your mobile device, turn to chiropractic care professional on a routine basis to keep the spine properly aligned and learn a few neck stretches that you should do to avoid text neck from causing pain and discomfort. Text neck can happen at any age, so if you have children who are equally as enamoured with their games and phone, take them with you for chiropractic care as well.
Here at Mapleview Chiropractic Centre, we offer chiropractic care for all ages and can be a part of keeping your family's neck in check, so to speak. Don't suffer with headaches and pain when a routine visit every so often can keep your spine aligned and prevent you from having to part with something that has become such an important part of today's lifestyle.