If you have been experiencing chronic pain, or if you have an injury that causes you discomfort routinely, you may be wondering if you will have to take pain medication for the rest of your life. Isn't there a way to achieve pain management without taking strong medications? Often, medications only mask the symptoms and the pain never really goes away.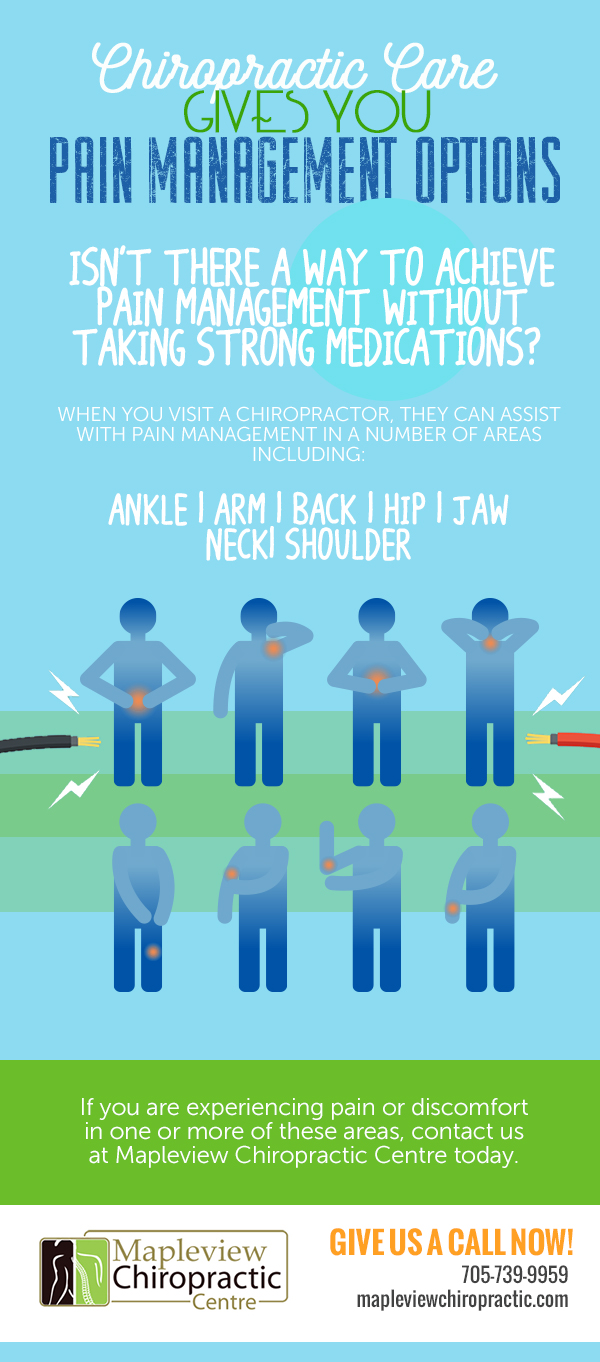 If you are looking for an alternative treatment that provides long-term pain management, seeking chiropractic care can be a great solution. Not only can a chiropractor target specific areas where you are experiencing pain, but they can also address your total body health, so you feel that your entire body is in its best shape. When you visit a chiropractor, they can assist with pain management in a number of areas including, but not limited to: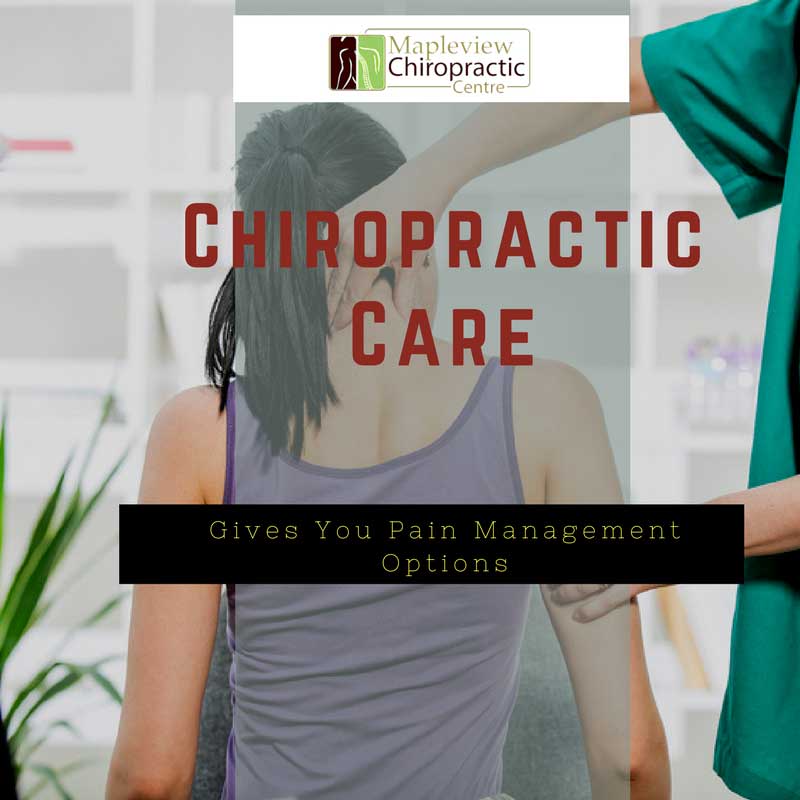 Ankle
Arm
Back
Hip
Jaw
Neck
Shoulder
Chiropractic treatment not only helps with pain management, but it also boosts your immune system, improves circulation and muscle function, and encourages your body to heal itself naturally.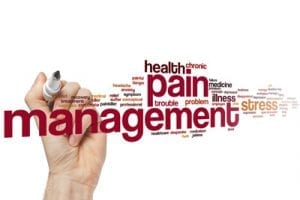 If you are experiencing pain or discomfort in one or more of these areas, contact us at Mapleview Chiropractic Centre today. We are committed to providing treatment that addresses the root cause of a problem and not simply masking symptoms. We will also discuss pain management techniques with you, so you can achieve the freedom to go through your daily routine comfortably. You don't have to settle for life-long pain. Call today to make an appointment.