Our goal at Mapleview Chiropractic Centre in Barrie, Ontario is to get your spine and nervous system functioning at the highest level, and not merely to relieve the symptoms that brought you in.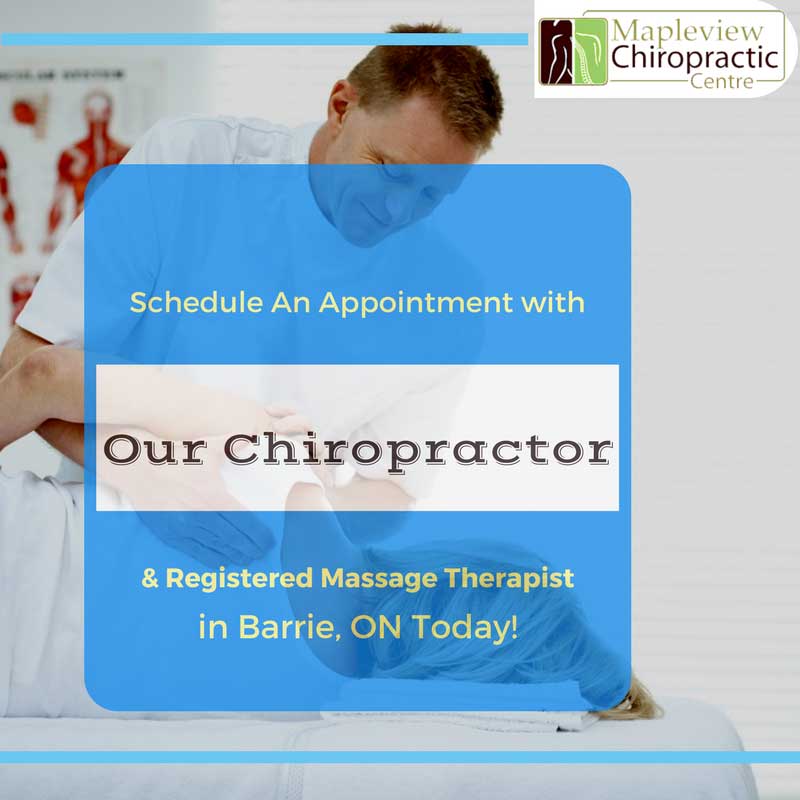 Most patients enter our office with specific pain and other symptoms, but in many cases, the cause of their problems has been ongoing for months or even years before the symptoms started.
We offer a wide variety of treatment options at our chiropractic clinic, including traditional manual adjusting, activator instrument adjusting, sports injury rehabilitation, massage therapy, and many others.
For more information about the many benefits of chiropractic care or to schedule an appointment, contact our office today.