Our registered massage therapy helps to speed healing, increase flexibility and offers many other benefits.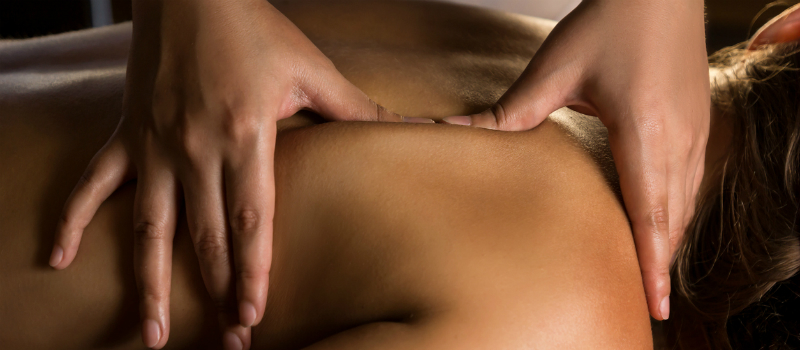 When you think of someone getting a massage, most people think of this as a form of pampering or self-care. While a massage certainly does feel pleasant, there are many physical and healing benefits from enjoying registered massage therapy. Here at Mapleview Chiropractic Centre, we love using registered massage therapy as a form of treatment for our patients in many different capacities such as the treatment of joint and muscle pain, stress, mental fatigue and much more. If you are in the Angus, Ontario area and looking for help with one of these issues, we would love to show you how registered massage therapy can be of benefit to you.
Registered massage therapy performed by one of our experts in massage therapy helps in many different ways. Not only does it speed healing to certain areas because of increased blood flow to the injured area, but it can help you to increase in flexibility as well. Without tight and tense muscles, you are able to better control your movements, which helps to decrease your risk of future injury.
Here at Mapleview Chiropractic Centre, we want to help you keep moving, stay active and enjoy your life without pain or hinderance. If you have been struggling with flexibility, muscle and joint pain or stress, let us get to the source of your problems. Our team is standing by and ready to help you start on your journey to strong and healthy movements. To learn more about registered massage therapy here at Mapleview Chiropractic Centre, give us a call today!
---
At Mapleview Chiropractic Centre, we offer registered massage therapy to residents of Barrie, Innisfil, Angus, Midhurst, Oro-Medonte, Thornton, Orillia, Bradford, Cookstown, and Alliston, Ontario.