A pregnancy massage can provide numerous benefits as you carry your little one.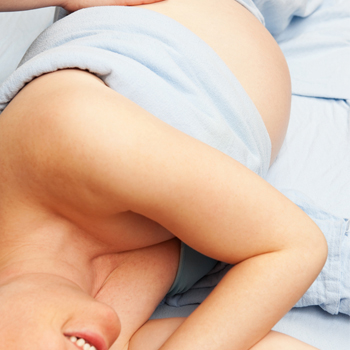 While being pregnant is an amazing time as you look forward to bringing a new life into the world, your body goes through numerous changes that can be challenging. At Mapleview Chiropractic Centre, we can help you feel your best with a pregnancy massage. You'll have your hands full once the baby arrives, so pamper yourself a bit in the meantime and gain the numerous benefits that a pregnancy massage has to offer.
Along with pregnancy, you can experience stress, swelling, muscle tension, and circulation issues, not to mention having difficulty relaxing. A pregnancy massage can help you with all of these so that you can return to your Angus, Ontario home with improved physical, mental, and emotional health. Being pregnant should be a joyous time, and we are happy to help you feel less discomfort and more joy.
If you are interested in pregnancy massage, if you have questions for our registered massage therapist about a safe and effective massage for you as an expectant mother, or if you would like to know more about chiropractic care, don't hesitate to reach out to us. We can go over the benefits that you can expect during and after your pregnancy with our various treatment options.
Another thing to consider is chiropractic and massage therapy to undertake before you become pregnant. You can go into your pregnancy from a healthier standpoint if any misalignment or muscle tension issues are resolved beforehand. Reducing stress can also be beneficial. Give us a call today to learn more or to schedule an appointment for a pregnancy massage.
---
At Mapleview Chiropractic Centre, we offer pregnancy massages to residents of Barrie, Innisfil, Angus, Cookstown, Midhurst, Oro-Medonte, Thornton, Orillia, Bradford, and Alliston, Ontario.