Check out our clinic for varied and personalized chiropractic care options.
If you are one of the millions of people who experience back, neck or joint pain, you might be frustrated by your treatment options. For many people, the only answers given to them are simply pain pills or maybe a switch in mattress or thoughtless professionals brushing off your pain. If you are experiencing back pain or a host of other maladies, you might want to consider a visit to Mapleview Chiropractic Centre. When you come to Mapleview Chiropractic Centre for chiropractic care, we are able to help in a variety of ways, including: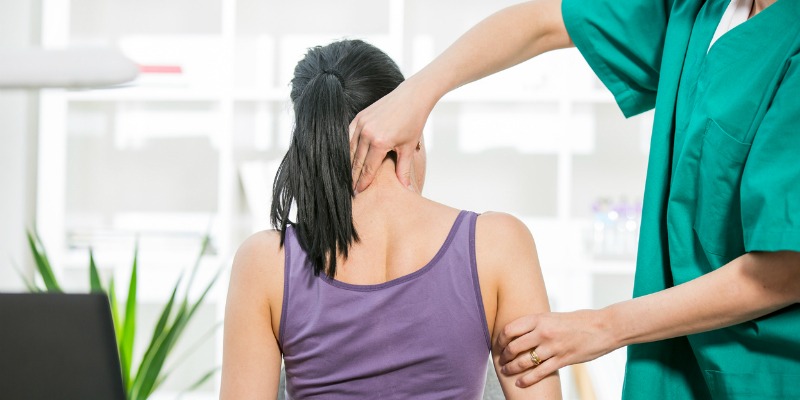 Adjustments- When you work at a desk job or have a labour-intensive job, you might be unconsciously adjusting and hurting your back and joints. Many of us spend long hours sitting in the worst possible ways for our back and end up in a lot of pain because of it. With chiropractic care, we are able to adjust your spine and help realign other areas of your body for pain relief that doesn't require a prescription.

Stay Active No Matter Where Your Office Is!

Massage- Many of our patients come to us looking for relief of pain, whether it is skeletal or muscular pain. One of our treatment options is massage, where our experts are able to increase blood flow to affected areas for treatment. Not only will this help to decrease your painful muscles, but it will also help speed healing.
Orthotics- Not everyone is blessed with good feet, and issues with your feet or alignment can affect the rest of your body. Our orthotics can help to correct these issues and leave you feeling much more comfortable!
And more!

If you're in the Thornton, Ontario area and searching for great chiropractic care, be sure to contact us at Mapleview Chiropractic Centre soon!

---

At Mapleview Chiropractic Centre, our chiropractor proudly serves residents of Barrie, Innisfil, Angus, Midhurst, Oro-Medonte, Thornton, Orillia, Bradford, Cookstown, and Alliston, Ontario.