We can help you become free of discomfort as your pregnancy chiropractor serving patients in the Cookstown area.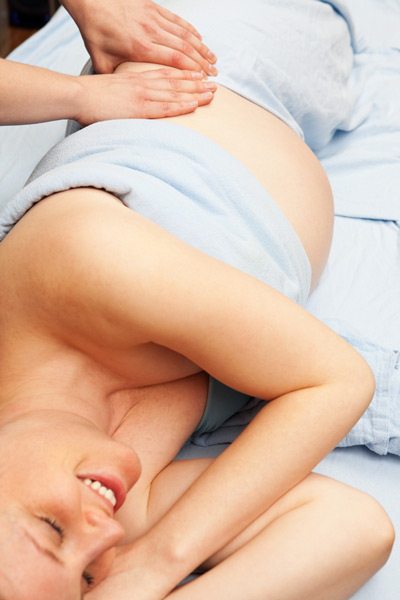 Pregnancy Chiropractor – Pregnancy can be a wonderful time for many expectant mothers, but there are also many women who find themselves immensely uncomfortable with the changes that are occurring with their body. If you are one of the women in the Cookstown, Ontario area who is struggling with the physical changes occurring due to pregnancy, our pregnancy chiropractor here at Mapleview Chiropractic Centre can be a great comfort! Going to the chiropractor during pregnancy can provide a number of benefits. While it can be challenging to find a pregnancy chiropractor who knows how to safely adjust your body so you can achieve optimal results, you can feel confident in our pregnancy chiropractor. At Mapleview Chiropractic Centre, we are happy to serve as your pregnancy chiropractor, as well as offer pregnancy massage services to make your pregnancy more comfortable and enjoyable.
Seeing a pregnancy chiropractor offers many advantages for expectant mothers. Some of the benefits include:
Nausea control. By working on the alignment of your spine, you are better able to achieve a hormonal and nervous system balance. This can help to lessen your nausea, sometimes eliminating it altogether. You may also see improvements to your digestion and a lessening of heartburn or indigestion issues.
Reduced labour and delivery time. When your spine is properly aligned, your body is able to labour and deliver faster, more naturally and with much less discomfort. With the nerves responsible for dilation and contractions in the right alignment, a shorter labor is possible.
Relief from neck, back, and joint pain. Pregnancy causes the body to release a hormone that relaxes your ligaments and joints. While this makes the birthing process easier, it can also loosen your joints elsewhere causing slipping or painful joints. A pregnancy chiropractor like ours can help keep these joints in line!
Better pelvic balance for delivery. How your baby is positioned in the later months of your pregnancy is very important to determine how they will deliver. A baby is optimally positioned when they are head down, and having your hips properly aligned will help them find this position in preparation for birth.
Our goal is to get your spine and nervous system functioning at the highest level.
A chiropractor can help ease some of your discomfort during pregnancy.
As your body changes during pregnancy, you may find that the curvature of your back is uncomfortable, your abdomen is heavy and pulls on your back muscles, and your hips begin to compensate as your baby grows. Regular chiropractic adjustments can adjust your hips, so they are better aligned to carry your baby and provide relief from the added muscular and joint pressure as you carry your child. Additionally, seeing a pregnancy chiropractor can help you enjoy a healthier pregnancy and allow your child to maneuver more easily as your delivery day arrives. If you are looking for a healthier, more comfortable pregnancy, we here at Mapleview Chiropractic Centre want to help you. Give us a call today to learn more about our pregnancy chiropractor.
---
At Mapleview Chiropractic Centre, our pregnancy chiropractor proudly serves residents of Barrie, Innisfil, Angus, Cookstown, Midhurst, Oro-Medonte, Thornton, Orillia, Bradford, and Alliston, Ontario.
I would recommend their services to anyone!
"The care I received at Mapleview Chiropractic Centre was exceptional. I would recommend their services to anyone!"
★★★★★Shanna Blacquiere