If you love playing sports but your body is showing the signs of wear and tear, you may be looking for solutions that can keep you in the game. One great way to make sure your body remains in peak condition and you continue to play your best is by seeing a sports chiropractor on a regular basis. Here are a few of the benefits: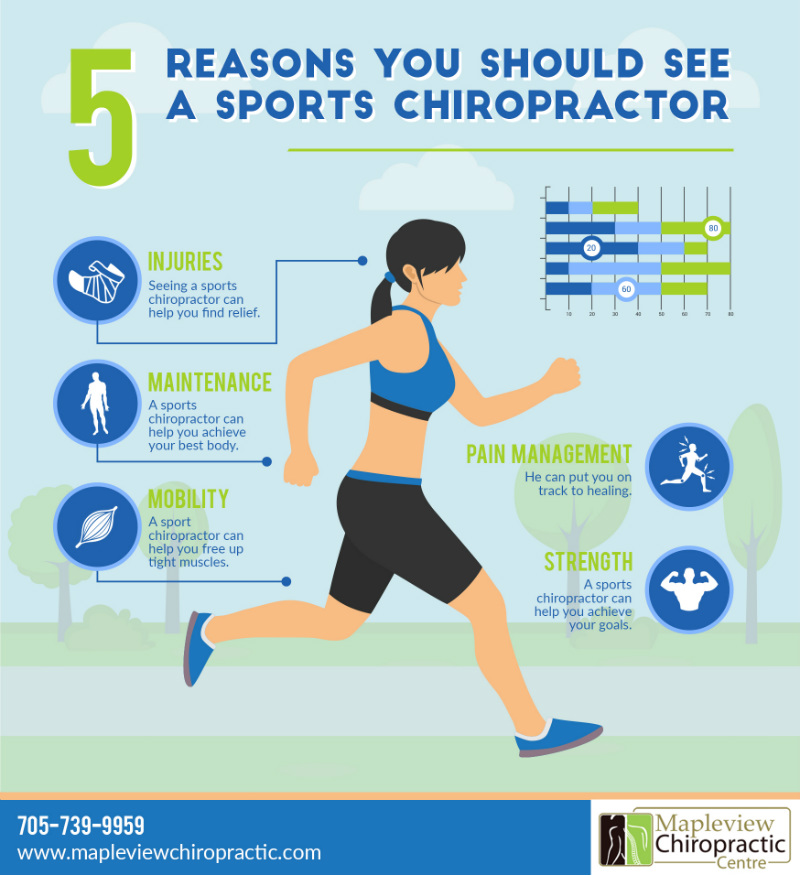 Injuries – Whether you have an old or a new injury, seeing a sports chiropractor can help you find relief and assist you in working towards injury prevention techniques in the future.
Maintenance – With any athletic sport, body maintenance is essential to achieving peak performance. A sports chiropractor can help you achieve your best body.
Mobility – If you have a catch in your shoulder or knee or back, a sport chiropractor can help you free up tight muscles and improve your mobility for the next game.
Pain Management – No matter what part of your body may be ailing you, a sports chiropractor can give you tools for pain management and put you on track to healing.
Strength – There isn't any athlete who doesn't want to achieve the most out of their body with improved physical strength and endurance. A sports chiropractor can help you achieve your goals.
At Mapleview Chiropractic Centre, we have been assisting patients who love to play sports in achieving their best performance and pain management goals. Contact us today to learn more about how we can assist as your sports chiropractor.