Whether it is your first pregnancy or you have been through this joyous event before, you know that your body experiences changes as you progress through the pregnancy process. While carrying a baby is an exciting time, it can also cause your body discomfort as is transitions to becoming a better vessel for your child. At Mapleview Chiropractic Centre, we offer pregnancy massage as a way to enjoy some relaxation time and relieve any discomfort you may be experiencing.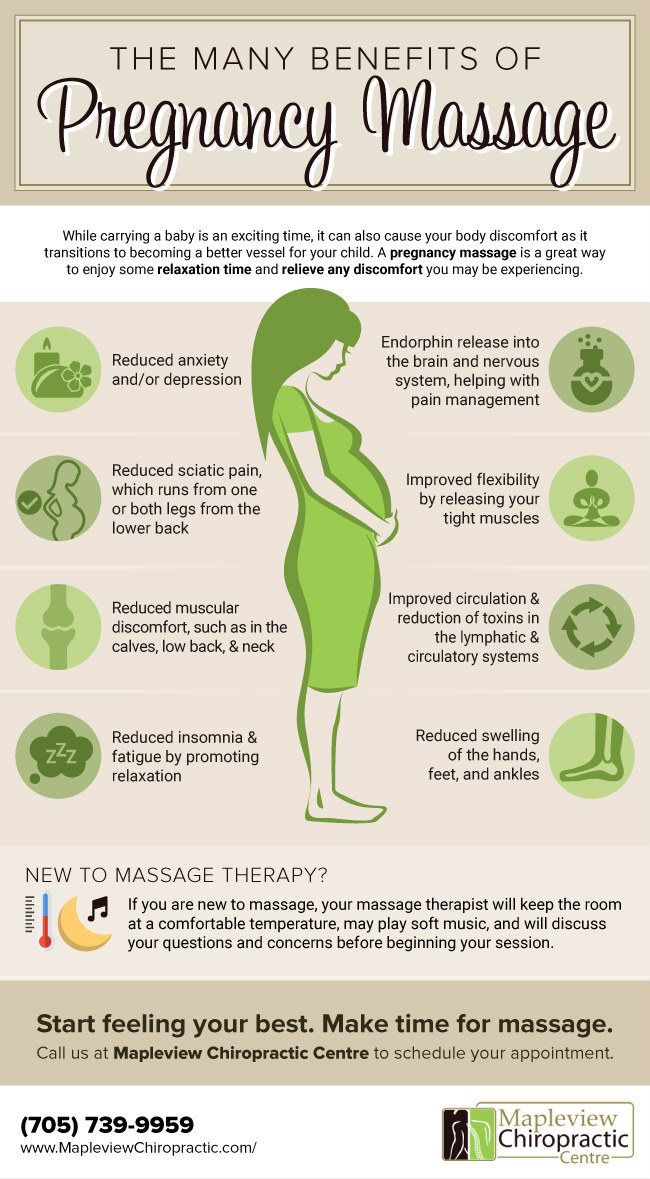 Pregnancy massage is different from a regular massage because your registered massage therapist must know how to position your body to protect the child, keep you comfortable during your session, and will also know that there are certain areas that may not be safe for pinpointed pressure. If you are new to massage, your massage therapist will keep the room at a comfortable temperature, may play soft music, and will discuss your questions and concerns before beginning your session.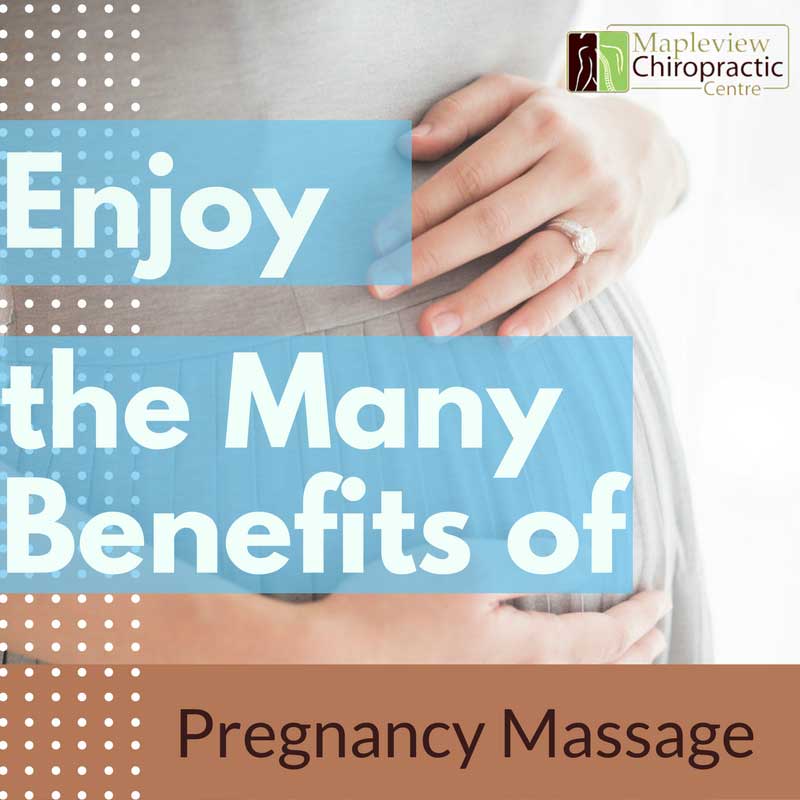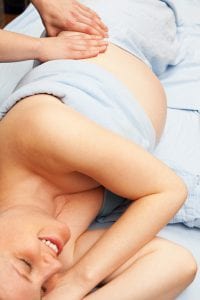 Here are a few of the benefits you will enjoy when you see us for a pregnancy massage:
Improved circulation and reduction of toxins in the lymphatic and circulatory systems
Improved flexibility by releasing tight muscles
Reduced insomnia and fatigue by promoting relaxation
Reduced muscular discomfort, such as in the calves, low back, and neck
Reduced sciatic pain
Reduced swelling of the hands, feet, and ankles
Strengthened immune system
Reduced anxiety and/or depression
Endorphin release into the brain and nervous system, helping with pain management
If you have questions about pregnancy massage or would like to schedule an appointment, please contact us at Mapleview Chiropractic Centre today.