One of the best things about living in this day and age is that if you are experiencing chronic pain and haven't had any luck in getting it to end, you can always seek an alternative.  When it comes to chronic neck and back pain, headaches, knee pain, hip pain, shoulder pain, wrist pain, or pinched nerves, finding relief through medication often seems unattainable.  That's why there is another option for permanent relief, which is available through visits to a chiropractor.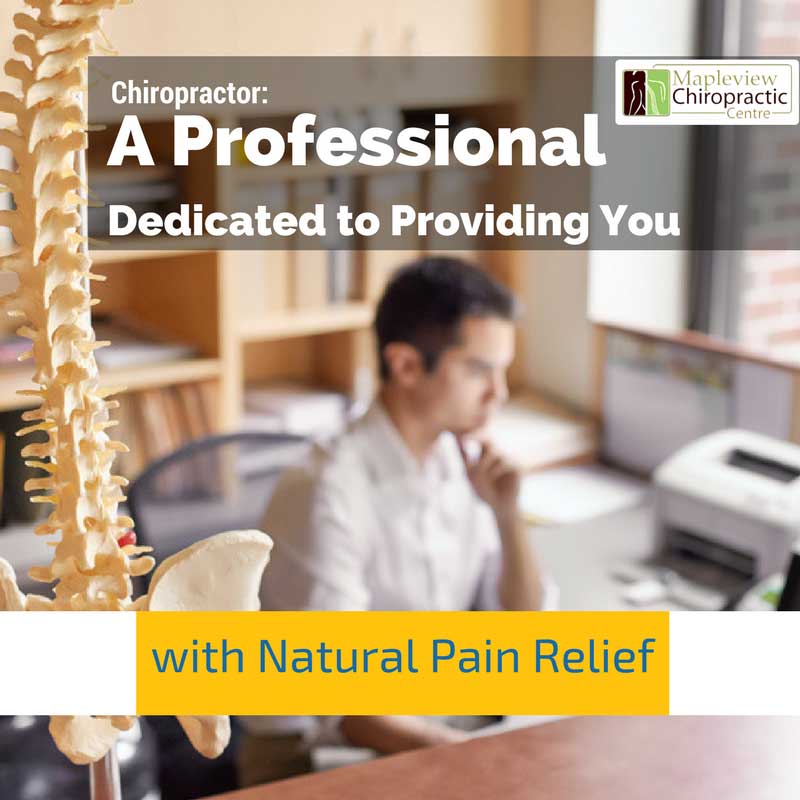 Chiropractic treatment is an alternative to traditional treatment of these conditions because it focuses on the use of pressure and spinal manipulation to bring you relief, rather than on finding the proper medications.  Our goal as chiropractors is to get to the root of your pain and remedy it, rather than simply trying to cover up the symptoms.  We also encourage you to focus your efforts on reducing stress in your life, in order to reduce the amount of pain you experience.  When you come to us, we can align your spine, leaving you free to go about your daily tasks free of pain once more.  At your first visit with our chiropractor, we will begin with a brief history of your health, your lifestyle and pains that you are experiencing.  The chiropractor will then apply pressure to the affected areas, working to safely bring your body back into alignment.  We may also provide you with some exercises and stretches that you can practice at home, to encourage faster healing between chiropractor visits.
When you want excellent chiropractic care, come to Mapleview Chiropractic Centre.  We can help you to be free from pain without the use of medication.